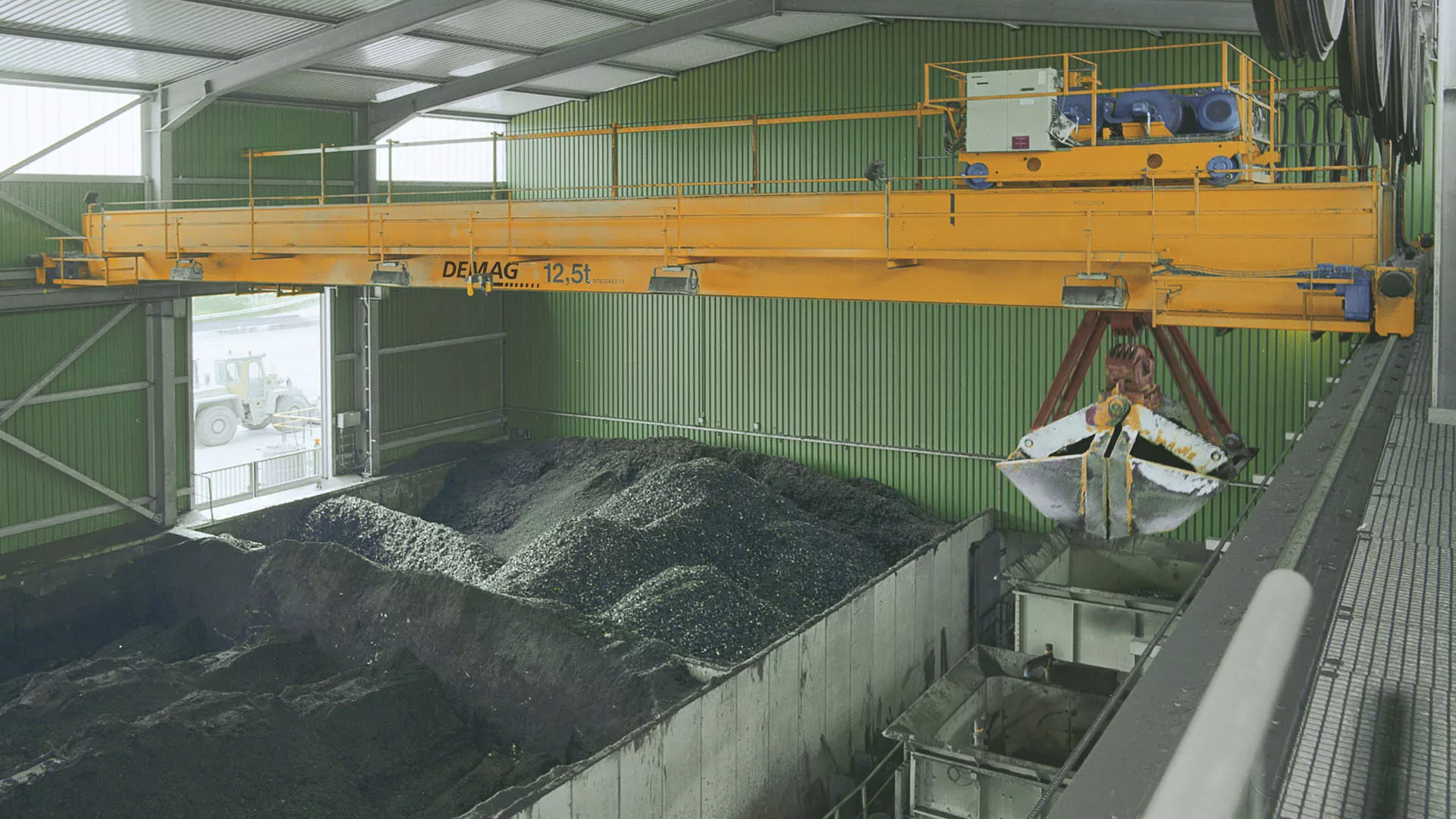 Coal is still one of the world's most important sources of energy. More than 40 per cent of all electricity used in the world is generated with coal. Its extraction is an important sector of the economy, its use forms the backbone of the emerging BRIC economic regions. And the transport of coal all over the world plays a central role in international trade.
Fields of application
Supply sector
Serving coal stores
Supply sector
Whether for hydraulic excavators, roadway conveyors or filter systems: there are many steps in the production of mining equipment that cannot be accomplished without high-performance lifting equipment. This is why many suppliers to the mining industry count on Demag cranes and hoists.
With good reason.
Serving coal stores
With our automated process cranes and a warehouse management system, we offer complete solutions also for the management of coal stores that are used to serve fuel – e.g. in cement works. In facilities like this, our crane installations store the fuel and ensure that the incinerators are continuously fed.
Interested? Please, contact us. We respond fast and are ready to help you.