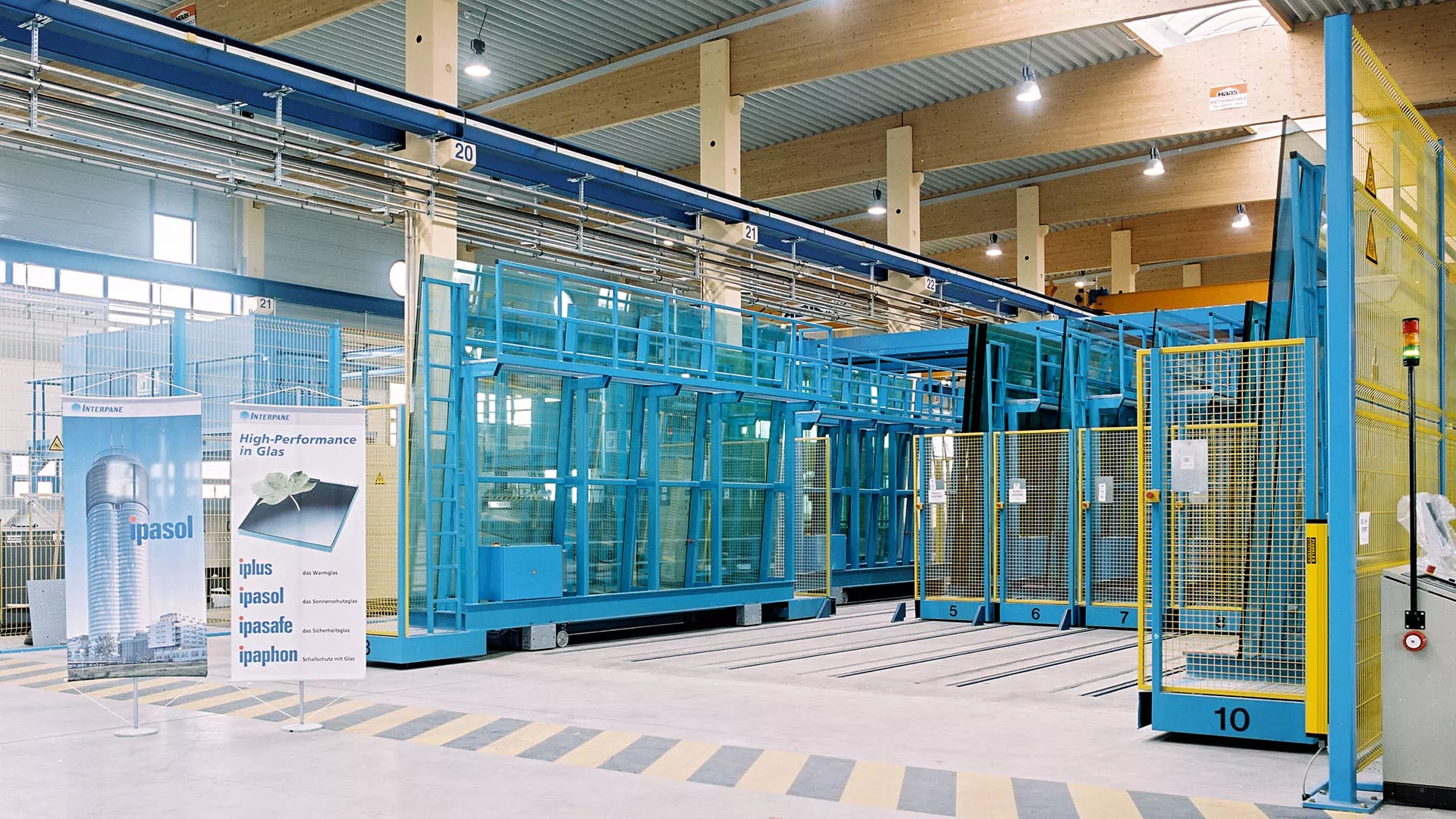 Demag cranes operating in tandem
Cement, glass, bricks, concrete
Whether auxiliary materials need to be handled or finished products have to be transported, we have the right crane and industrial drive solutions for the building material industry.
Our crane installations are specially designed for operation in arduous conditions and are ideally suited for gently transporting and precisely positioning also large-volume products. In addition, Demag drive units provide for motions in the individual steps in the production process.
Fields of application
Cement works/production of lime and gypsum
Precast concrete parts
Glass industry
Cement works/production of lime and gypsum
Our process cranes are already used for handling the basic material and to serve bulk material stores. Thanks to overhead materials handling solutions, the available ground space can be almost fully utilised. Our fully automated process cranes ensure that the additives are efficiently stored and that the right blend is staged ready to serve the furnaces for each step in the production process. The Demag warehouse management system uses scanners to detect the fill levels of the material storage compartments and provides individually defined feedback.
Precast concrete parts
Tailored solutions are also required for the manufacture of precast concrete parts. This demand is met by our crane installations – for handling charging buckets in concrete plants as well for transporting cast concrete parts to stores and for shipping, often in tandem operation. Our travel units – consisting of Demag geared motors and wheel blocks – enable charging bucket carriages to be precisely positioned in the series production of precast concrete parts.
Glass industry
Caution, glass! No problem for us: our travel units provide for precise and smooth travel motions for the in-house transport of glass products – for gently and safely moving panes of glass, for example.
Interested? Please, contact us. We respond fast and are ready to help you.