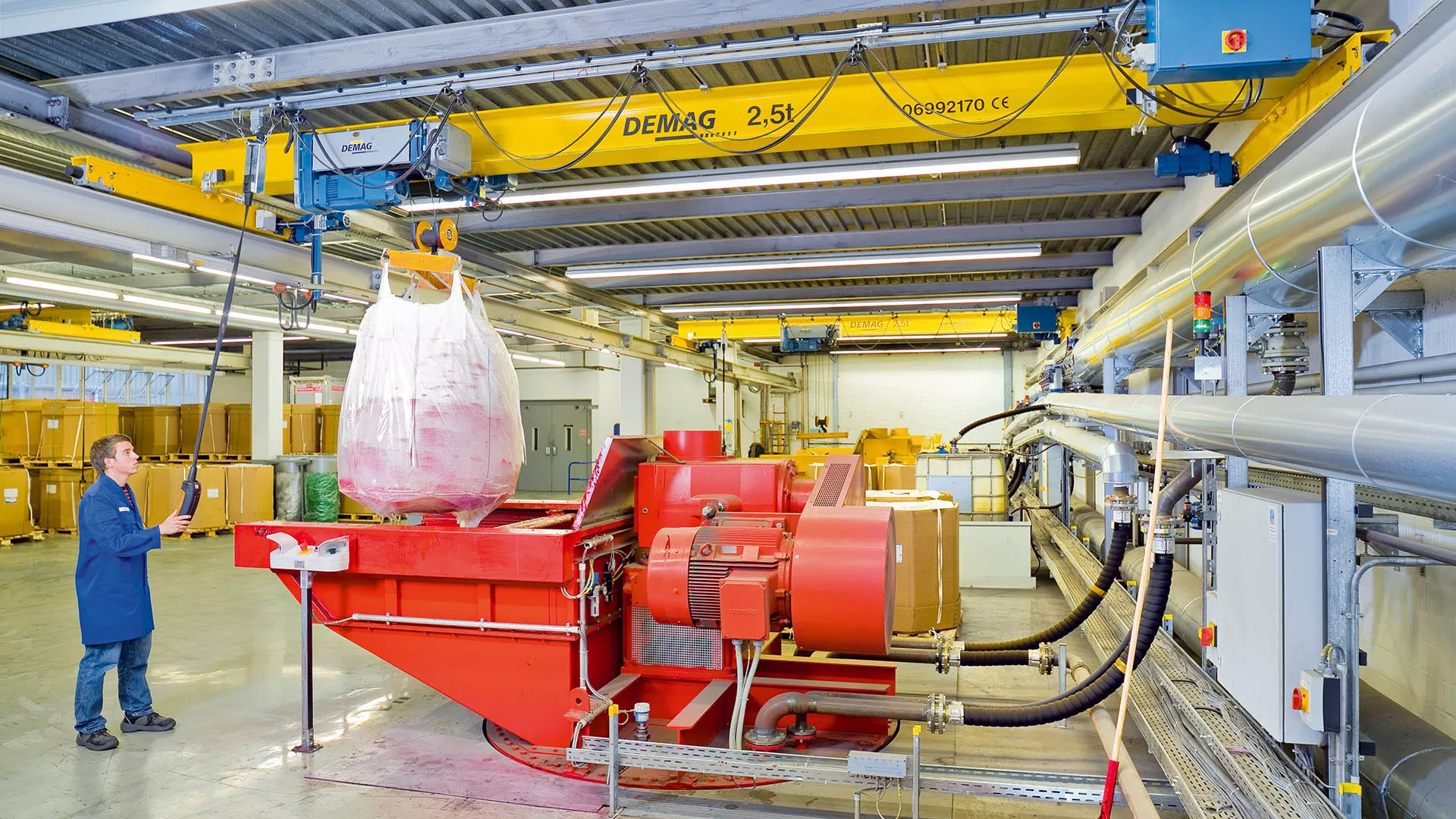 Solutions for hazardous areas
Demag cranes help to ensure that processes continue to run smoothly and reliably in the chemical industry – for example in the storage, production and handling of products. With technology tailored to meet specific needs, we provide for efficient in-house logistics.
Fields of application
Production of chemical products
Production of chemical products
For the production of chemical products, raw materials such as granulate and chemical primary products are temporarily stored and transported within manufacturing facilities (e.g. in big bags). Our overhead travelling, suspension and slewing jib cranes perform these tasks precisely and reliably.
Also for the handling of barrels and boxes, we equip storage areas and workplaces with cranes that can be integrated into the given environment and require only a minimum of space. And not least, Demag motors keep processes on the move as drives for materials handling solutions or to ensure that the right quantities of substances are employed.
Interested? Please, contact us. We respond fast and are ready to help you.