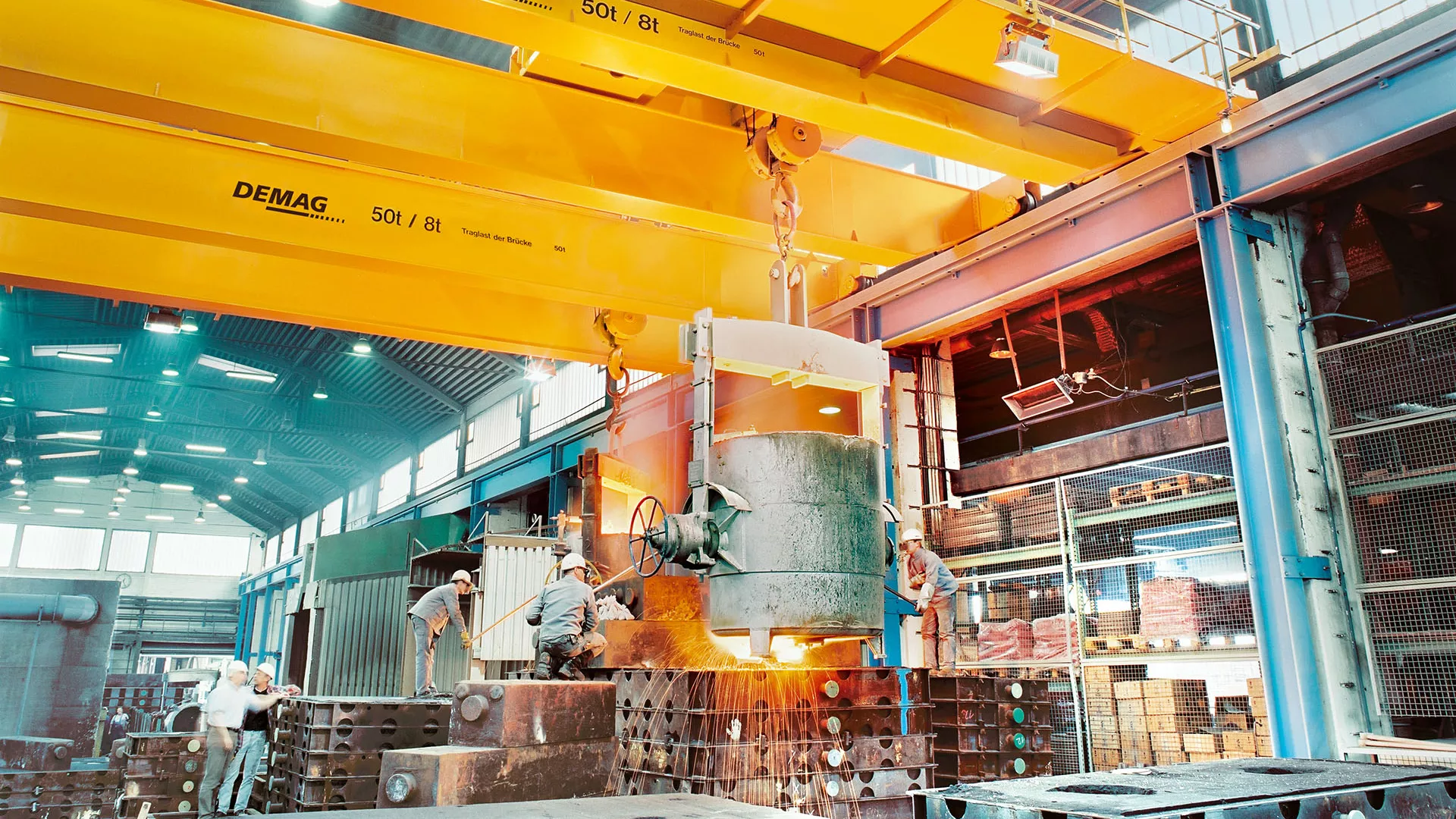 Flexibility and performance
Process cranes for steel production / foundries
Our cranes perform with the reliability of steel
Difficult loads, reliable and versatile handling functions, high or extremely fluctuating ambient temperatures: the harsh operating conditions in foundries demand high levels of safety and functional reliability for crane systems. Our solutions offer high levels of flexibility and performance:
magnet cranes to transport billets
cranes to transport rolls (roll grinding shop)
cranes in the annealing shop, pickling plant and in the shipping store
charging cranes
workshop cranes.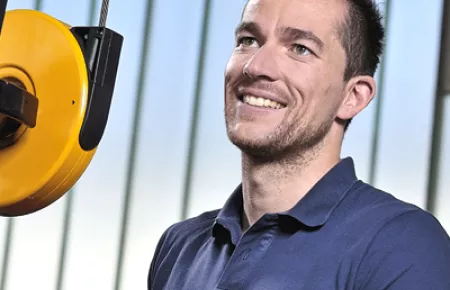 125 Ye Zhuang Road, European Industrial Zone Zhuanghang Town, Fengxian District
Shanghai 201415
P.R. China
We offer a wide range of cranes for the steel production sector. Thanks to our many years of experience and comprehensive, industry-specific expertise, they are tailored to meet process requirements and the needs of transport operations.
Redundant systems
Multiple specification of sub-systems

for hoists and travel units
for the power supply
for the crane controls
Intelligent control systems
Flexible operating modes with integrated operating mode and error management

for the drive controls
for by-pass control
for the control of general systems
Clear visualisation
Clear representation of the systems
Operators are provided with a continuous overview of the current installation operating status